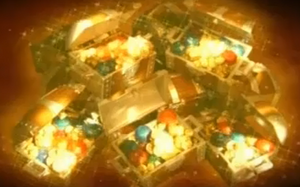 The Treasure of the Lord Pyrate is a movie.
The Lord Pyrate's treasure
is the assembled loot collected during the life of the Lord of the
Pyrates
. On his deathbed, the Lord Pyrate proclaimed that his riches be strewn across the seven seas so that no one person should ever equal him. He put a curse on the treasure so that if any member of
his crew
were to touch it, they would turn into skeletons and be tasked with the protection of the bounty. However, the crew did not heed their master's words and mysteriously disappeared, along with the treasure. All the crews subsequently set out to search for it, as it held wealth beyond any treasure. In reality, it ended up on the section of
Treasure Island
called
Pyrates Lost Fortune
.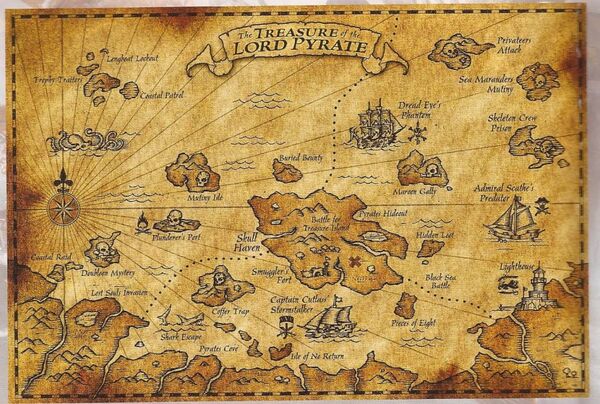 Community content is available under
CC-BY-SA
unless otherwise noted.