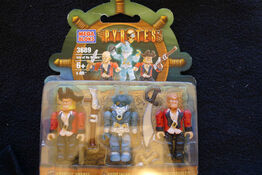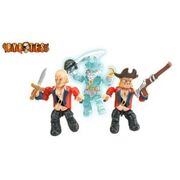 This falls under the category of what some call a "People" set. And guess what-- it comes with people!
Set includes 3 people and 3 weapons.
Figures are:
Howlinger, a Lost Soul with a cutlass, and the ghost of Captain Sabrehook.
Jib Hornswaggler, a Privateer with a knife.
Provost Parel, a Privateer with a brown rifle.